23 Apr

Appliance Trends That Will Turn the Kitchen Into Your Favorite Room in the House

The biggest kitchen design trends of 2021 are reflective of a year spent indoors—think: eschewing traditional design concepts for more colorful, functional, smarter cook spaces that lean deeply into craftsmanship and timelessness than actual, fleeting trends. This year's virtual Kitchen & Bath Industry Show also reflects the aftermath of a stressful, scary, and often isolating year at home with an emphasis on convenience and commercial-grade offerings for cooking more often, customizable options for appliances like never before, and plenty of accessibility for alcohol.

We're sharing insight from the biggest names in kitchen appliances and interior design to help you find the inspiration you need to craft your ideal kitchen this year, no matter its size—or your culinary prowess.

1 –

A Continued Interest in Hidden Appliances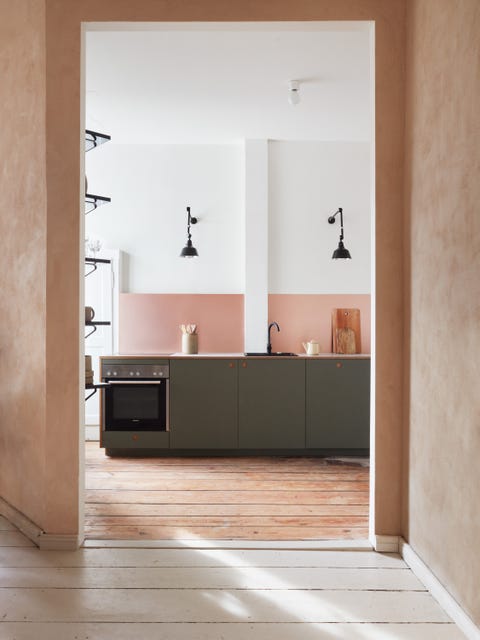 "Over the years, we've found the kitchen (space) has become an integrated part of the living space, and we believe this trend will continue as people are spending more time than usual at home," says Jeppe Christensen, co-founder of Reform, a kitchen design company based in Denmark. "Thus, we're finding this shifting trend is resulting in kitchen design becoming more and more like furniture in terms of appearance and how the kitchen interacts with the rest of the home as opposed to a utilitarian approach. While this shouldn't compromise the function of a kitchen, we're finding that customers are moving towards a more minimal, European expression, where appliances are built in and hidden from plain view."
Francis Nicdao, design director at Pembrooke & Ives says the growing number of panel-ready appliances helps make the kitchen an extension of living rooms, family rooms, and other gathering spaces that make one's common area feel instantly larger—and even better once we can entertain in large groups again. He says this desire has led his team to take cues from favorite high-end furniture brands to elevate finishes and add special metal details that you normally wouldn't find in the kitchen.
2 –
Colorful Custom Appliances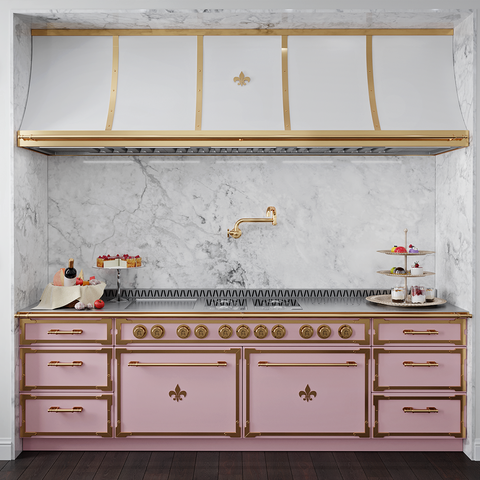 COURTESY OF L'ATELIER PARIS HAUTE DESIGN
The desire for more colorful, panel-ready appliances has driven companies to create a wider variety of options to fit your wildest kitchen dreams. Dacor is now offering DacorMatch, which allows you to personalize their range of appliances with any color imaginable, so long as you provide a swatch of your desired color. The brand also offers full customization of refrigerator panels, plus, full custom integration capabilities. Additionally, Bluestar Appliance will soon introduce Bluestar by Design which offers the ability to add a bold graphic to any of their ranges or refrigerators, choose from a range of more than 1,000 custom colors, and even select from a host of knob colors.
"If we learned anything from 2020 it's that gone are the days of white kitchens," says Maria Moraes, creative director for L'Atelier Paris Haute Design. "We have been getting more and more requests for kitchens that are joyful, bright, and colorful. Not just cabinetry, but also the appliances and cooking ranges."
This spring, L'Atelier Paris is launching a new exclusive color palette full of vivid colors and pastels alike that complement the brand's dedication to both craftsmanship and state-of-the-art technology. Moraes says the goal of this new palette is to bring joy and inspiration back to the most important room in the house.
3 –
Dual and Multi-Purpose Ranges and Ovens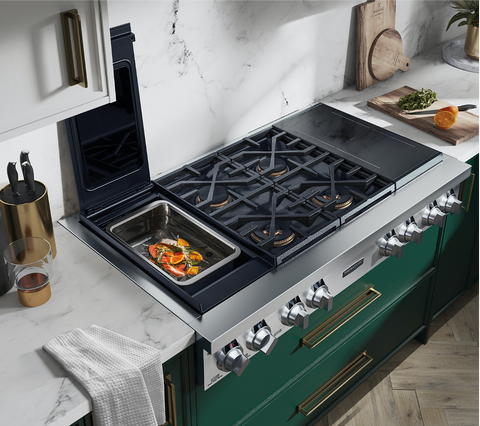 We're seeing ranges get upgrades like never before, benefitting foodies, wellness junkies, and novice cooks alike. Signature Kitchen Suite's new professional-grade ranges feature multiple modalities like sous vide, induction, and gas on the cooktop with a steam oven below for making healthy cooking easier.
"Dual fuel ranges, which offer gas cooktops with electric ovens, have been mainstays over the past few years, but my favorite new cooking appliance is the combination steam and convection oven," says acclaimed kitchen designer Mick De Giulio. "The pandemic has accelerated interest in these as people are preparing meals at home and finding more enjoyment in cooking."
De Giulio says that these oven are extremely versatile, efficient, and easy to use. You can do anything from bake a perfect loaf of homemade French bread to slow roast brisket for 12 hours—and everything in between. He says as these souped up appliances become more popular, many of his clients are ditching their microwaves because the steam oven does a better job of reheating in almost every circumstance (just don't put your cup of coffee in there).
4 –
The Wine Fridge As the New "It" Appliance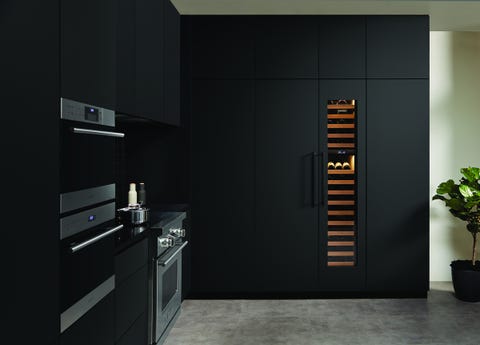 We're expecting 2021 to be the year of the wine fridge, as many of the top kitchen and appliance brands are innovating new ways to make wine more accessible and experiential. From Fisher & Paykel's 91-bottle wine columns to Signature Kitchen Suite's convenient under-counter fridges to Plum's ultra-smart wine dispensers with virtual sommelier programming that can be integrated next to your cappuccino maker—or anywhere else in the kitchen—there's never been a better time to be a wine connoisseur.
"Wine is an investment—people can spend thousands on bottles of wine, and we take our wine storage units to the next level to protect that investment," says Jeff Sweet, corporate manager of product marketing for Sub-Zero, Wolf, and Cove "We ensure that Sub-Zero products protect against the four enemies of wine: light, humidity, vibration, and heat, so our appliances ensure wine is preserved perfectly. Wine caves are one of the best places to store wine—they are dark, humid, and maintain a constant temperature. When we developed our wine systems, we tried to recreate that–we built an interior with this cavernous feeling."
We're also smitten with Dacor's sleek WineStation, which is the first automated, temperature-controlled four-bottle dispenser and preservation system for easy sipping at a moment's notice.
5 –
More Stylish (and Smart!) Options for Range Hoods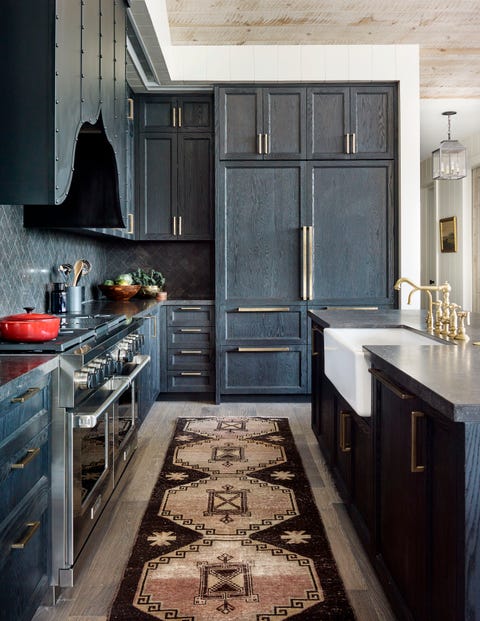 We're loving the broader range of decorative hood options out there these days that match any and every design aesthetic. Forgo the stainless steel and opt for something colorful, sculptural, or embellished to make your kitchen feel less commercial and more chic.
"We often consider decorative lighting as the jewelry for the room; kitchen hoods can achieve the same impact," says Pembrooke & Ives' Nicdao. "The kitchen hood can also help tie in the different finishes in the room."
De Giulio says the material options for range hood façades are far and wide these days. Two of his favorite include mixed metals and hand-scraped woods. Plus, they are now offered with all kinds of bells and whistles.
"Designing a unique exhaust hood is a great way to personalize a space," he says. "Appliance manufacturers are now offering pre-engineered hood liners in many sizes, with such features as lighting, dimmer switches, multi-speed blower controls, and removable and washable grates. This now makes it easier than ever to design a great façade on a hood."
Give us a call for a consultation  (941) 779-7170